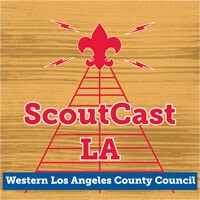 A Walking Tour of Camp Whitsett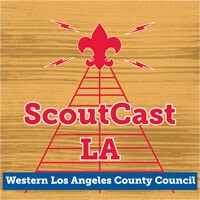 Take a historic walking tour of Camp Whitsett with Kurtis and Chuck.
Boy Scout Camp Whitsett celebrates 75 years of continuous service, education, and fun to the state of California.
On Sunday, July 6, 1947, 75 summers ago, a dedication ceremony was held at Camp Whitsett, a new Boy Scout Camp operated by then San Fernando Valley Council, Boy Scouts of America. In attendance were Mr. W. P. Whitsett, a developer and community leader, several members of what became the Western Los Angeles County Council, BSA, dignitaries from the San Fernando Valley, and several Boy Scout Troops who had arrived the day before to start their week stay at Camp Whitsett.
In 2021 Whitsett celebrates 75 years of operation as a summer camp and a camping destination for the Boy Scouts of America as well as several outside groups and learning institutions. To mark the jubilee, on the weekend of July 30th – August 1st a ceremony will be held at Camp Whitsett's beautiful lakefront, joined by local civic leaders, press, and alumni. Press and dignitaries will have the chance to experience the new ropes course and zipline along with canoeing, paddle boarding, and more.